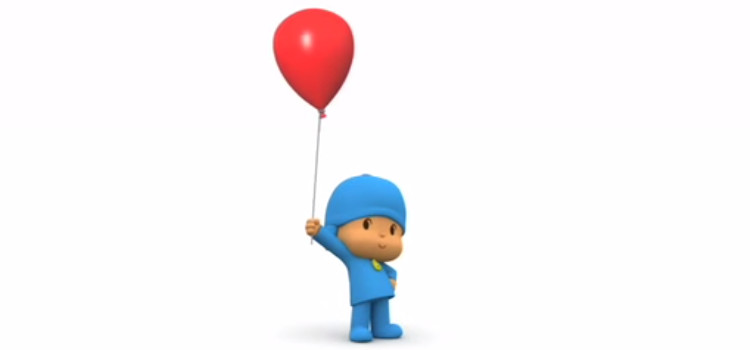 Sobotný film: Pocoyo a červený balón
Na dnešnú sobotu tu máme znovu Pocoya. Dnes má parádny červený balón – až kým mu neodletí. Čo myslíte, získa ho späť? Ako to zvykne byť v detských animákoch – nájde ho? 
Nuž aha. A nie, opäť netreba rozumieť po anglicky. 
Vravela som, že Pocoyo nie je celkom obyčajný seriál. A nemá všetko dobré konce.
Toľko toho aj nám odletí zo životov – ľudia, sny, roky, ľudia. Budeme sa zlostiť, nahrádzať, trápiť sa, rozhodneme sa osamieť – to je asi naša najväčšia chyba -, a budeme smútiť.
Najťažšie býva práve rozhodnúť sa, že nechávame tak. Nech si bolí. Ech. Na toto keby existoval sirup z lekárne.
A hneď druhé najťažšie býva vrátiť sa späť ku radosti, alebo teda aspoň k možnosti, že radosť príde.
V tejto časti Pocoya je ťažká lekcia pre naše deti o sklamaní a strate, a že sa im nevyhnú. A tiež nádej. Možno v realite návrat do života nebude taký jednoduchý ako tuto (málokedy to tak je), ale jedno vieme: akokoľvek nezmyselne a neprehľadne to v našich životoch vyzerá, Boh nás čaká, a je na tróne.
A pozrite si aj toto: